The Latest Aruba Networks News
Product and Solution Information, Press Releases, Announcements
VG Tuesday Tips: 10 Wi-Fi Security Tips for Your Business During This Holiday Season from Aruba Instant On
Posted: Tue Dec 08, 2020 06:24:56 AM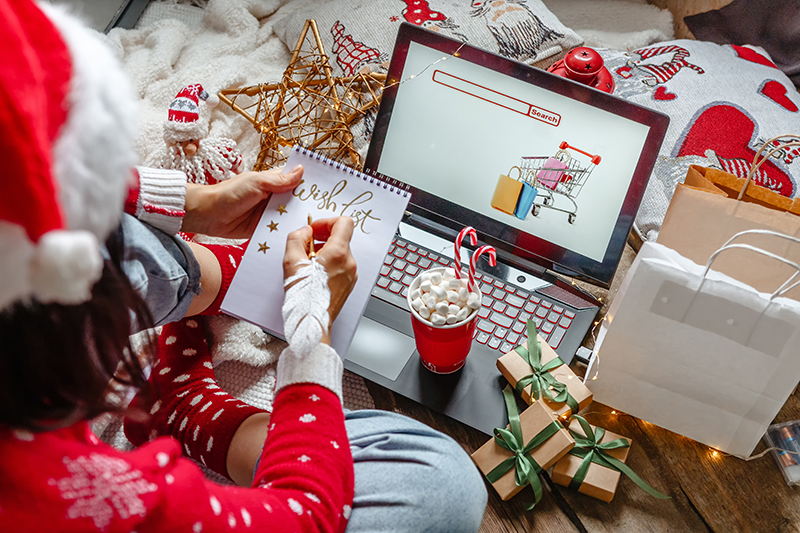 Donít take the risk of a data breach lightly. Build a fortified wireless network with Aruba Instant On Access Points.
Holiday season is officially here. With a significant drop in foot traffic in physical stores, the volume of internet sales has skyrocketed. This shift has caused an overall increase in the number of cyberthreats that could jeopardize your business. Your businessís Wi-Fi network can act as a point of entry for cybercriminals.
While larger organizations may be able to absorb such an attack, small business owners probably most likely donít have the resources to rebound from such a detrimental breach. However, there are steps you can take to secure your internet connection with Aruba Instant On solution.
Here are 10 security tips to secure the guest and employee Wi-Fi experience:
Block unsolicited applications and website traffic with greater visibility: We know you care about the kind of content that your workers and guests can access at your locations, and you want to ensure that there is no misuse of the Wi-Fi service to view threatening or adult content. You can now block specific app/web categories from your Instant On mobile app. Donít worry, we ensure anonymity of user data and privacy. The best part is that all website and application visibility comes without the need for any external gateway (and additional costs) and the control is at your fingertips.

Strong authentication with advanced WPA3 support: Instant On Access Points secure your Wi-Fi network with either WPA2 protocol or the latest WPA3 protocol supporting secured open and highest-grade encryption. By default, the access points use the WPA2 protocol to maximize compatibility with legacy connected devices (such as phones, tablets, or laptops). However, you can turn on WPA3 transition mode in the Instant On mobile app. This setting allows both WPA2 and WPA3 devices to join your Wi-Fi network.

Secure remote and at-home workers with enhanced VPN services: Your employees are probably working from home using their personal devices or their company laptops. The network is becoming more distributed, and so are the security risks. To help keep your business safe, Instant On partnered with NordVPN, a trusted online VPN provider.

Separate guest and employee networks: Easily set up guest and employee networks and provide complete Wi-Fi coverage throughout your site. Aruba Instant On automatically sets up different virtual LANs, ensuring that guest and employee traffic are completely isolated. You can even set up different employee networks, so for instance, payment transactions or confidential departmental traffic is isolated.

Control Wi-Fi usage by time: You can control when employees and guests use the network too, so you can prevent people from using the Wi-Fi outside of business hours. Itís easy to limit usage (and your business liability) based on time of day.

Block intruders with a tap of a finger: Get visibility into all your connected devices and the ability to block specific, unwanted clients from accessing your network.

Keep software updated: Another common threat for small businesses is outdated software. Keep your Instant On network up to date at your convenience with available updates installed automatically.

Use pre-built access control lists: Aruba Instant On Access Points (APs) come with prebuilt access control lists (ACLs) to ward off any malicious traffic from accessing your network. This means you donít need to spend any time setting up complex security rules or firewalls. At Aruba, we call it ďhassle-freeĒ security.

Network Access Control: The Network Access option in the Instant On mobile app, allows you to configure network access restrictions for wireless clients based on IP destination addresses.

Never miss a critical alert: Whether you are facing internet connection problems or an unknown device failure Ė with the Instant On mobile app, you can be notified in real time in the palm of your hand. If there is a problem in your network, you are immediately alerted by an Instant On push notification to your mobile phone to help you fix the issue quickly. That brings peace of mind for your business and a better experience for staff and visitors.