The Latest Aruba Networks News
Product and Solution Information, Press Releases, Announcements
Why Wi-Fi Certification Really Matters
Posted: Thu Feb 04, 2021 02:58:06 AM

By Shruti Sood, Senior Manager, Technical Marketing
Like many of you, we spent "quality" time at home over the holidays. My little ones had their share of fun testing out our new technology, shouting, "Alexa, turn on the Christmas tree" and "Google, turn on the Christmas lights." This got me thinking about interoperability. The command activated the automated Christmas tree light perfectly for Alexa but didn't work as smoothly for Google. Wouldn't it be great if all IoT products were certified to work with standards against Google, Alexa, or Siri? And how does the same interoperability challenge apply to enterprise Wi-Fi? How can industry standards address this issue?
Getting a certification from an independent organization like Wi-Fi Alliance means that the product has been reviewed, tested and complies with a specific Wi-Fi standard. The prime idea behind Wi-Fi certification is that devices and access points from different vendors interoperate reliably, securely and according to the standard.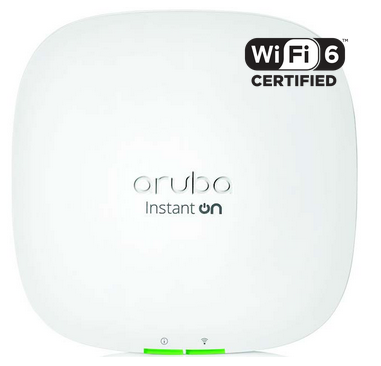 In the case of Wi-Fi 6 certification, it guarantees the increased speed and advanced capabilities that were introduced with the standard. Vendors with Wi-Fi 6 certified offerings take advantage of the high-speed and advanced mandatory features like orthogonal frequency division multiple access (OFDMA), downlink multi-user multiple-input multiple-output (MU-MIMO) technology, the next generation of Wi-Fi security - WPA3, 160-megahertz channels to increase bandwidth, Target Wake Time, 1024 quadrature amplitude modulation (1024 QAM), and transmit beamforming.
Aruba is proud to have been the first enterprise Wi-Fi vendor to get the Wi-Fi 6 certification and we're committed to ensuring that our Wi-Fi 6E APs will meet all the certification requirements outlined by the Wi-Fi Alliance.
Backward compatibility and interoperability
There are two main risks if the solution is not formally certified:
Full support for new capabilities: New features may only partially supported or unsupported on platforms that are not certified. On a Wi-Fi 6 platform, this would mean: OFDMA that helps increase network efficiency and lower latency especially for IoT devices is not supported, the latest generation of wireless security, WPA3 that guarantees secure guest access is not supported, Target Wake Time that helps preserve the battery life of devices and bi-directional MU-MIMO that helps to increase network capacity, and efficiency for low-latency apps is not supported.
Interoperability: Wi-Fi certification means a product is tested with numerous configurations with multiple devices to make sure interoperability with other certified devices. When a non-certified offering is deployed in a multivendor environment, it's common to run into interoperability issues given that offering never went through the rigorous process of Wi-Fi certification testing. Getting a Wi-Fi certification provides assurance and peace of mind that the investment will work with other devices on the network and with older certified devices. This translates into a good user experience and fewer support calls.
How does a product get Wi-Fi certification?
Wi-Fi Alliance puts together a detailed test plan for every standard that comes out, starting with Wi-Fi 1 (802.11b) to Wi-Fi 6 (802.11ax). Like previous Wi-Fi standards, Wi-Fi 6 certification has some prerequisites. To qualify for Wi-Fi 6 certification, the Access Point has to pass WPA3, Wi-Fi 5, and Wi-Fi 4 certification requirements and support agile multiband that enables the AP or client device to utilize the available spectrum efficiently.
This process is not unlike what it takes to get a new drug approved by the Federal Drug Administration (FDA) in the U.S. The new drug must go through a rigorous set of tests to ensure that it delivers good outcomes without any unacceptable side effects.
Let's talk about what it takes to get an Access Point Wi-Fi 6 certified. Before the official certification process begins, a vendor typically participates in Wi-Fi Alliance hosted plugfest. Vendors test and evaluate a Wi-Fi offering with multiple solutions as part of one environment to ensure interoperability between different stations using different chipset vendors. Participating in plugfest is a best practice to help to get early feedback on how an offering did relative to the proposed test plan.
When Wi-Fi certification test plans are finalized, there are mandatory and optional test criteria for an AP or device. In the case of Wi-Fi 6, there are more than 100 mandatory test criteria to pass the certification. Like any certification, preparation is the key.
In this case, Aruba works in advance by building a similar testbed in-house and executes all the test cases in preparation for certification, making sure APs can interoperate with other devices. This important step, although time-consuming, can take up to three months and ensures that AP platforms can support all mandatory features and perform optimally. After vetting every single Wi-Fi 6 supported feature and passing test criteria in Aruba's lab environment, the next step is to work with an accredited Wi-Fi testing facility to ensure the product meets industry standards for interoperability, security, and intelligent use of network resources ensuring the best connection, which is the final step for Wi-Fi 6 certification. This entire process can take up to five months.
Just like with my Christmas tree IoT device, I want to make sure that my Wi-Fi is interoperable and takes advantage of all the latest features. The best way to do this is through a cross-vendor certification process. Be sure to ask your vendor: Are you Wi-Fi 6 certified? Now, if we can only get Google, Apple, and Amazon to work together by next Christmas…
Learn more about Aruba and the latest Wi-Fi 6 news below:
Aruba's Wi-Fi 6 product portfolio
---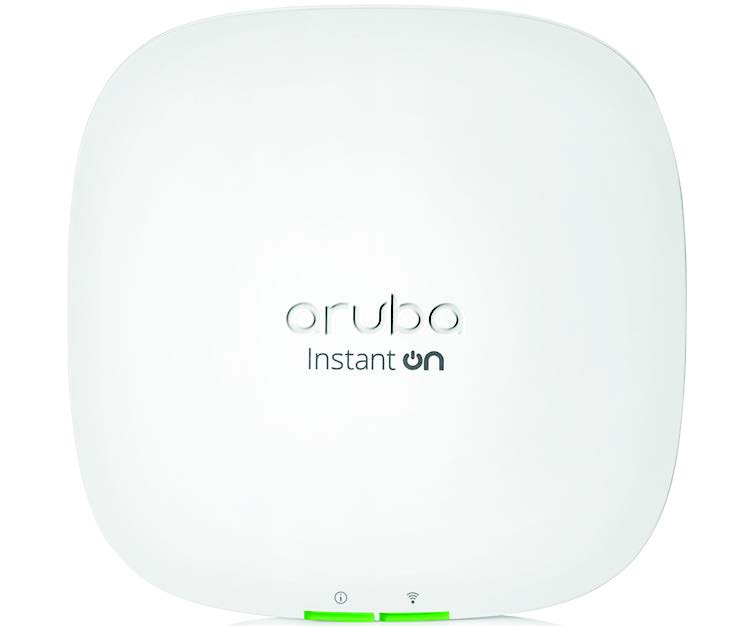 ARUBA INSTANT ON AP22
For a superior Wi-Fi experience, Wi-Fi Certified 6™ AP22 access points deliver:
Faster Wi-Fi speeds,

Greater capacity, and

Reduced latency between access points and devices
With the AP22, you can upgrade your Wi-Fi network to boost performance across devices now, while preparing it for more mobile and IoT devices in the future.
Learn More