Aruba "Buy 3 get 2 Free" Promotion

Get the Best of Both Worlds

Sorry, this promo is no longer available, please contact us.
Aruba 5 IAP's for the price of 3 Promotion
Contact Us
for more Information
Business-class Wi-Fi at an economy-class price.
Buy 3 Access Points, Get 2 Free.
Don't compromise your WI-Fi. Get the Aruba business-class, non-stop Wi-Fi at an economy-class price. For a limited time, end users can buy 3 Aruba Instant access points and get 2 free. Add on Aruba Central cloud management for $30/year and you will have a Wi-Fi solution that is fast and reliable.
Promotion Details:
End users can buy 3 Aruba Instant access points and get 2 free.
Maximum 50 units per customer - includes up to 20 Free Units.
PLUS! Option to purchase 1 Yr Aruba Central Cloud Management License w/2 tokens for ONLY $30.
Offer is valid for customers in the US Only.
Effective August 1, 2019 through October 31, 2019 or while supplies last.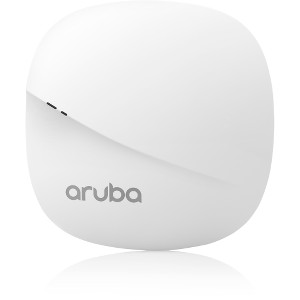 Aruba Access Points
Aruba access points (APs) offer maximum deployment flexibility in a wide range of wireless LAN (WLAN) environments — central and remote sites, locations with high concentrations of Wi-Fi clients, indoors and outdoors, and harsh industrial environments.
Working with Aruba Mobility Controllers, these centrally managed single- and multi-radio APs provide zero-touch configuration and automatic software updates. Multifunctional Aruba APs perform spectrum analysis to mitigate Wi-Fi interference, air monitoring to ensure wireless security, and operate as Remote APs (RAPs) or as part of a secure enterprise mesh.
Aruba 802.11ac wireless access points deliver superb Wi-Fi performance – they can be deployed as controller-managed or controllerless Aruba Instant APs depending on the design, scope and scale of your wireless network. And our newest Wave 2 APs deliver screaming fast 11ac speeds with a HPE Smart Rate multi-gig uplink to boost network performance in high-density environments.
Aruba Instant Wi-Fi Access Points
Aruba Instant virtualizes Aruba Mobility Controller capabilities on 802.11n access points (AP), creating a feature-rich enterprise-grade wireless LAN (WLAN) that delivers the affordability and simplicity of an entry-level Wi-Fi network.
Fastest Network - When connecting lots of mobile devices at once, Aruba tests at 10x faster than other cloud Wi-Fi solutions.
Unsurpassed Uptime - Your wireless LAN functions stay 100% available even if your WAN link fails, thanks to wired and cellular uplink redundancy.
Unmatched Affordability - Without any recurring subscription costs, Aruba Instant wireless LANs cost you less over time than competitors. Plus, your investment is safe if you want to add a controller later.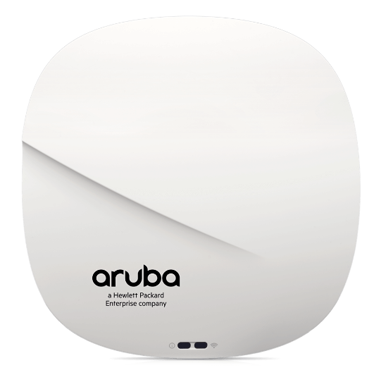 Qualified Products:
Top 5 HPE Aruba Instant Access Point Features:
Up to 36% faster than competition at high density (IAP225 50 client downstream throughput testing)
Wi-Fi setup in minutes
IAP's can be setup as controllerlessor with controllers
Business grade security and secure guest network access
Manage from the cloud with optional Aruba Central network management
Terms and Conditions
The Aruba Buy 3, Get 2 Free Promotion permits a maximum of fifty (50) HPE Aruba IAPs per end-user customer. The result is a maximum of twenty (20) free units when a total of fifty (50) eligible IAPs are purchased/sold to one end-user customer.
Customers have the option to purchase a one (1) year Aruba Central Cloud Management license with two tokens for $30.00 (purchase pt# JY925AAE and get qty (2) JY928AAE free). A maximum number of license bundles for purchase per end-user customer is fifty (50). Does not require purchase of access points.
Accessories like mounting kits and antennas are excluded from this promotion.
Offer cannot be combined with special pricing, or any other HPE or Aruba promotion, or with E-Rate deals.
This promotion is NOT available through HPE Source.
---
Aruba 5 IAP's for the price of 3 Promotion
Need help? Chat with an industry expert right now!
Please fill out the form below or call us at 844-356-5141.
Mailing Address:
SecureWirelessWorks.com
A division of Virtual Graffiti, Inc.
9979 Muirlands Blvd.
Irvine, CA 92618
Local: 949-328-2954
Toll Free: 844-356-5141
Fax: 949-266-9332
Our team here is to help you! We are available from 7am PST - 6pm PST and attempt to respond to all inquiries within 1 business day.
Please Note: Technical support is provided by the manufacturer. If you have a product support related questions, please contact the manufacturer directly.