Aruba Work from Home

Deliver the in-office experience, anywhere
Work from home with secure, always-on connectivity
Deliver the in-office experience, anywhere.
Components of the EdgeConnect Microbranch solution
The toughest challenges IT teams face with a hybrid workforce
With more people working remotely, unreliable network access and lack of visibility can lead to soaring help desk calls and increased security risk.
Delivering the in-office experience at home is difficult.
Applying consistent security controls can be tricky.
Consumer-grade equipment makes help desk calls more difficult to resolve.
Advanced services can require more hardware in the home.
New solutions rarely work right out of the box.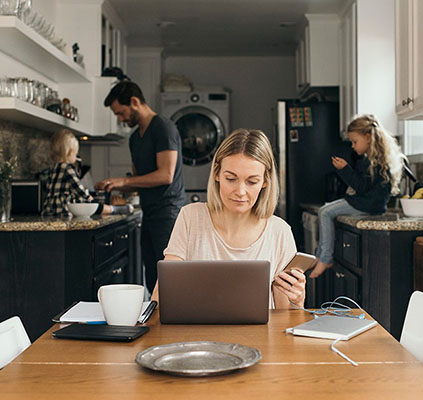 5 essentials for powering the hybrid workforce
Bring the on-campus network experience to the home office with Aruba EdgeConnect Microbranch. Find out how you can support mission-critical work from home with greater ease and control.
IT ships an Aruba access point to the employee's home; the employee plugs it in, downloads a configuration from the cloud, and they're ready to go.
Define policies to enhance security and improve user experience for the applications your business relies on, from video conferencing to cloud-based and SaaS applications.
Extend Zero Trust and SASE frameworks to the home office with consistent policy-based access control and integration with cloud-based security services.
Get a holistic view of the home office network from AP to ISP to accelerate troubleshooting.
Deliver cloud-based security, management, and analytics services directly via the access point—no on-premises gateway required.