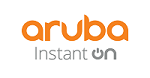 Aruba Instant On AP25 Access Point- 3 Pack

Ultra-high-speed performance for high-density small businesses.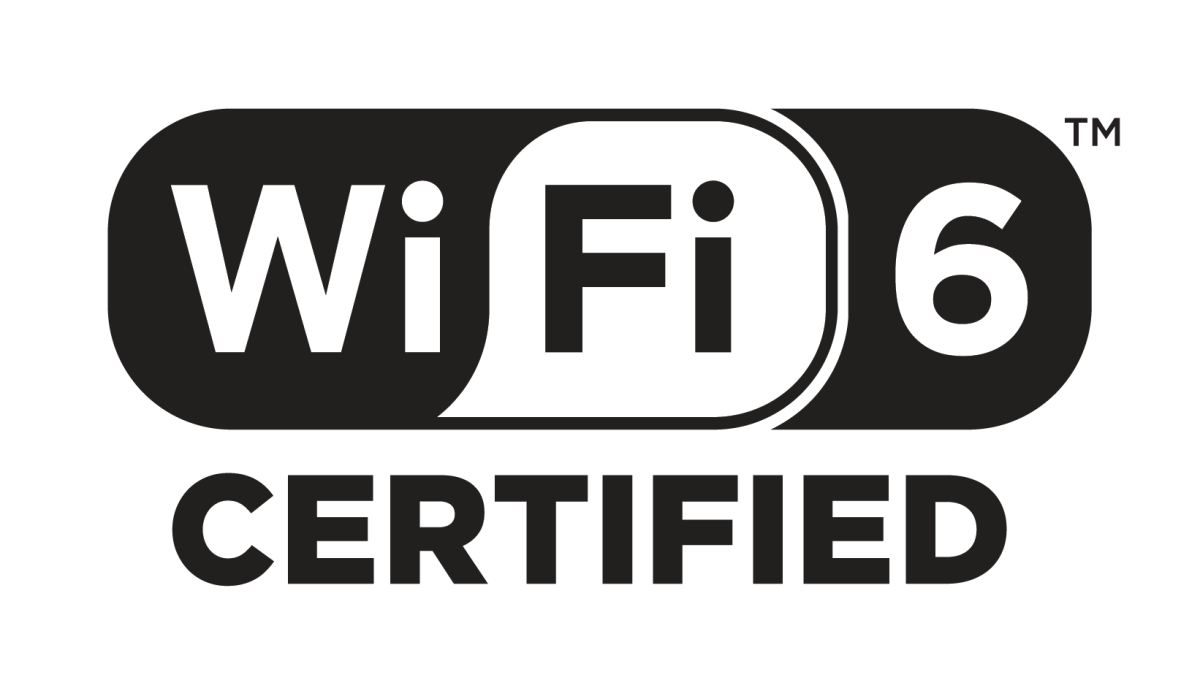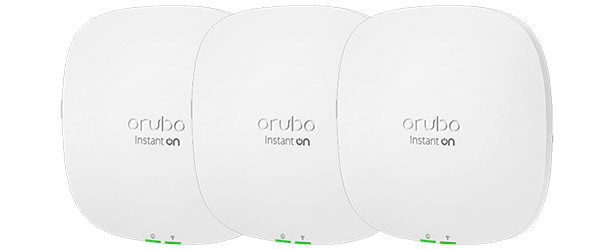 Please visit our Aruba Instant On Online Store for detailed information and to purchase Aruba Instant On's products online.
Aruba Instant On AP25
The rise of the remote and hybrid workplace has placed increased pressure on business networks. Existing Wi-Fi infrastructure is struggling to support the explosion of devices and bandwidthhungry applications — all contributing to spotty video calls and sluggish download speeds.
The Aruba Instant On AP25, a 4x4 Wi-Fi 6 access point, is designed to meet the increasing volume of connected devices. Delivering superior performance, coverage, and speed at a competitive price, the AP25 is the perfect access point for small and growing businesses.
The Wi-Fi Certified 6TM AP25 delivers faster Wi-Fi speeds, greater capacity, and reduced latency between access points and devices for a superior Wi-Fi experience. AP25 improves efficiency and reduces congestion for networks with many connected devices, making it ideal for high-density environments. And with 4x the capacity of 802.11ac access points, the AP25 provides exceptional user experience, allowing businesses to serve more customers with higher speed and less congestion.
Features of the AP25 include orthogonal frequency-division multiple access (OFDMA), multi-user MIMO and target wake time (TWT). With up to 4 spatial streams (4SS) and 160MHz channel bandwidth (HE160), the AP25 provides groundbreaking wireless capabilities for businesses looking to boost performance and future-proof their networks.
Key Features:
Ultra-fast 802.11ax, 4x4:4
2.5 Gigabit Ethernet uplink port
160MHz client bandwidth support
Mesh backhaul operating at 160MHz1
Wi-Fi CERTIFIED 6TM (Wi-Fi 6)
MU-MIMO performance
Smart mesh Wi-Fi support
Integrated Bluetooth
Easy-to-use web and mobile app for setup and management
Secure guest Wi-Fi with simple setup
Highlights

Simplicity at its best
Wi-Fi that works right out of box
Performance that keeps your users happy

Security you can count on
Protection against compromised login credentials with Two-Factor Authentication
Future-ready WPA2/WPA3/OWE authentication for secure Wi-Fi access

We've got you covered
No extra licensing fees
Industry-leading warranty and support
---
Aruba Instant On Warranty and Support Services
WARRANTY & SUPPORT: Aruba Instant On 2-year warranty includes 24X7 phone support for the first 90 days and chat support for the entire warranty period. Community support is for as long as you own the products.
More info — Warranty & Support Services Datasheet
Foundation Care Solution Brief
Pricing Notes:
Pricing and product availability subject to change without notice.