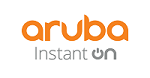 Aruba Instant On 1930 24G Class 4 PoE 4SFP/SFP+ 195W Switch (JL683A#ABA)

High performance, smart-managed switches designed with small businesses in mind

Please visit our Aruba Instant On Online Store for detailed information and to purchase Aruba Instant On's products online.
Overview: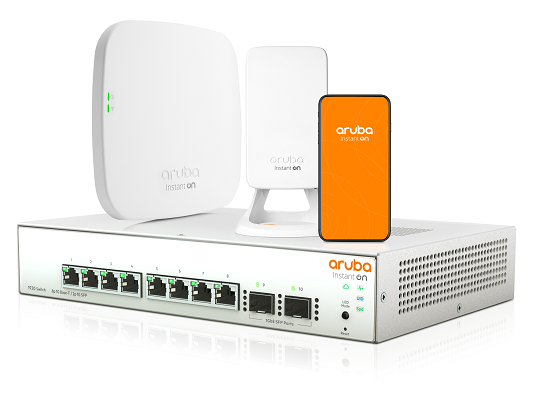 Aruba Instant On 1930 Switch Series
Whether you own a cafe, a design firm or a tech startup, a reliable and secure network plays a critical role in the success of your business. And you need a network solution that gives you peace of mind, allowing you to focus on growing your business instead of managing problems with your network.
The Aruba Instant On 1930 switches features advanced, smart-managed, fixed-configuration Gigabit switches designed for small businesses that are easy-to-deploy and affordable. They're made to handle today's bandwidth-heavy applications like voice and video conferencing, enabling consistent connectivity to enhance performance.
Using either the Instant On mobile app or the cloud-based web portal, you can quickly set up, monitor and manage the 1930 switch series from anywhere at any time. What's more, up to 30 W PoE power delivery is available out-of-the-box for your class 4 PoE devices, like access points, surveillance cameras and VoIP phones, all easily managed from the same platform.

Simplicity at its best
Plug-and-play switches that work together with Instant On APs right out of the box
Mobile app to easily setup, monitor and manage your network

Security you can count on
Protect your network from unauthorized access with IEEE 802.1X and VLANs
Automatic denial-of-service (DOS) monitors and protects the network against malicious attacks

We've got you covered
No extra licensing or subscription fees
Industry-leading limited lifetime warranty and support
The Aruba Instant On 1930 Switch Series consists of seven switches with 8-, 24- and 48-port configurations offering Gigabit performance with a choice of non-PoE and Class 4 PoE (i.e. PoE+) models. The 24- and 48- port models include SFP/SFP+ ports for reliable fiber connectivity and other connections across reliable longer distances.
With the Aruba Instant On portfolio having solutions designed for indoor, outdoor, hospitality, and SOHO environments, there's an option for practically every need.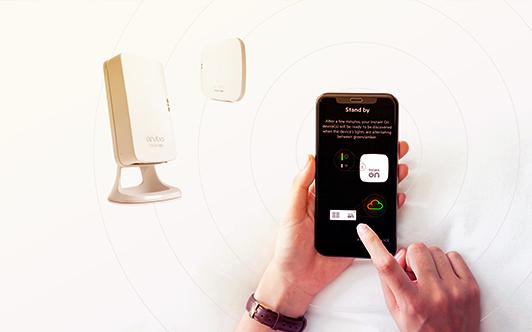 Aruba Instant On Warranty and Support Services
Aruba Instant On comes with a 2 year* warranty for access points and a limited lifetime warranty for the 1930 switches.
* WARRANTY & SUPPORT: Aruba Instant On 2-year warranty includes 24X7 phone support for the first 90 days and chat support for the entire warranty period. Community support is for as long as you own the products.
More info — Warranty & Support Services Datasheet
Foundation Care Solution Brief
Pricing Notes:
Pricing and product availability subject to change without notice.