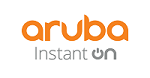 Aruba Instant On 1960 48G 2XGT 2SFP+ Switch (JL808A)

A scalable solution for growing businesses with heavy bandwidth requirements.

Please visit our Aruba Instant On Online Store for detailed information and to purchase Aruba Instant On's products online.
Overview: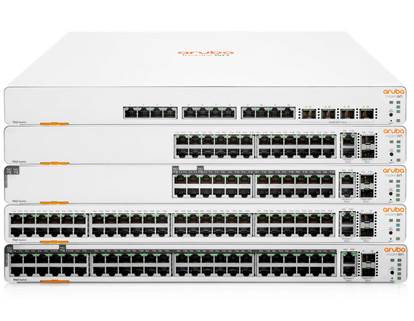 Aruba Instant On 1960 Switch Series
In today's digital-first environment, small businesses face many challenges to stay afloat and competitive. With tight budgets and limited technical expertise, they're struggling to keep up with the explosion of devices and bandwidthheavy applications running on the network. To optimize both performance and investment, small businesses need costeffective, next-gen networking solutions.
The Aruba Instant On 1960 Switch Series is an easy-to-use and affordable wired solution for networks supporting IT, mobile and cloud applications.
Aruba Instant On 1960 Switches are advanced, smartmanaged, fixed configuration Gigabit stackable switches designed for small and growing businesses that are easy to deploy and affordable. These switches are designed to scale as business grows, making adding more employees, devices and applications simple. Aruba Instant On 1960 switches are made to handle today's bandwidth-heavy applications like voice and video conferencing, enabling consistent connectivity to improve user experience and application performance.

Simplicity at its best
Plug-and-play switches that work together with Instant On APs right out of the box
Cloud-Managed stacking to configure and manage multiple switches through the Instant On mobile app

Security you can count on
Protect your network from unauthorized access with Access Control List, IEEE 802.1x and VLANs
Automatic denial-of-service (DOS) monitors and protects the network against malicious attacks

We've got you covered
No extra licensing or subscription fees
Industry-leading limited lifetime warranty and support
The Aruba Instant On 1960 Switch Series includes five switches: two (2) 24-port and two (2) 48-port models in PoE and non-PoE configurations, and a 12 port 10-Gigabit aggregation switch. The access switches each have two (2) 10GBASE-T and two (2) 10G SFP+ uplink ports for highbandwidth connectivity. The 1960 aggregation switch comes with twelve (12) 10GBase-T and four (4) SFP+ ports, providing 10G connectivity to servers, network storage devices and access switches alike. With PoE models, up to 30W PoE power delivery is available for Class 4 PoE devices like access points, surveillance cameras and VoIP phones, and up to 60W PoE power delivery is available for Class 6 PoE devices like pan-tilt zoom cameras and video-enabled IP-phones. The 24-port and 48-port PoE models come with a power budget of 370W and 600W respectively to support the latest IoT devices.
The 1960 switches provide stacking capabilities: up to (four) 4 switches (access and aggregation can be mixed and matched in a stack) can be stacked together and managed through one single management IP address, simplifying network operations. This means up to 288 ports, including 16 10G uplink ports, operate as one switch.
The 1960 switches support stacking through local and cloudmanaged stacking modes. Local stacking provides True Stacking to easily configure, manage and troubleshoot physical switches as a single entity, while cloud-managed stacking provides ease-of-setup via the Instant On mobile app.
Using either the Instant On mobile app or the cloud-based web portal, you can quickly set up, monitor and manage the 1960 switch series from anywhere at any time.
Aruba Instant On Warranty and Support Services
Aruba Instant On comes with a 2 year* warranty for access points and a limited lifetime warranty for the 1930 switches.
* WARRANTY & SUPPORT: Aruba Instant On 2-year warranty includes 24X7 phone support for the first 90 days and chat support for the entire warranty period. Community support is for as long as you own the products.
More info — Warranty & Support Services Datasheet
Foundation Care Solution Brief
Pricing Notes:
Pricing and product availability subject to change without notice.