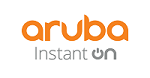 Aruba Instant On 1830 24G 12p Class4 PoE 2SFP 195W Switch

An affordable solution for cost-sensitive small businesses.

Please visit our Aruba Instant On Online Store for detailed information and to purchase Aruba Instant On's products online.
Overview: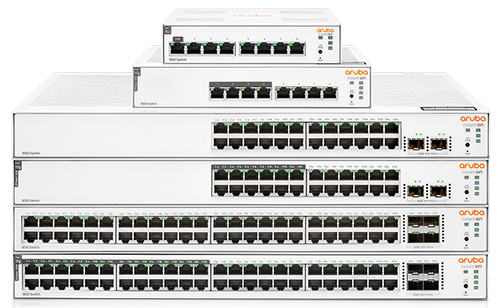 Aruba Instant On 1830 Switch Series
Perfect for home offices, retail stores, small professional offices
Small businesses continue to face challenges to stay afloat as the world wrestles with this multi-year pandemic. They need day-to-day tasks to be simple to keep operations running smoothly, and with increasing costs making it more expensive than ever to stay in business, they need affordable solutions.
Fast, reliable, and secure network connections play a critical role in helping businesses maintain a competitive advantage. At the same time, with constrained resources and a growing number of interconnected devices, getting the most valuable networking solution for the money has become a basic need for budget-strapped small businesses.
Aruba Instant On 1830 Switch Series is an affordable, easy to deploy, smart-managed switch series for small businesses looking for a cost-effective ways to keep up with evolving network demands. These are entry-level switches offering Layer 2 switching capabilities, Gigabit connectivity along with flexible management modes — all at an affordable price point.

Simplicity at its best
Plug-and-play switches that work together with Instant On APs right out of the box
Mobile app to easily setup, monitor and manage your network.

Security you can count on
Protect your network from unauthorized access with Global Storm Control, TPM (Trusted Platform module) based security and VLANs
Automatic denial-of-service (DOS) monitors and protects the network against malicious attacks

We've got you covered
No extra licensing or subscription fees
Industry-leading limited lifetime warranty and support
With a flexible management dashboard, Power over Ethernet (PoE) options, and energy-efficient features, these switches deliver a solid business network for small businesses with limited budget.
The Aruba Instant On 1830 Switch Series includes six switches: two (2) 8-port, two (2) 24-port and two (2) 48-port models in PoE and non-PoE configurations. Besides powering up through a power adapter, the 8-port non-PoE model can also be powered from an external PoE switch, offering greater flexibility for space-constrained environments by eliminating the need for additional power outlets and simplifying wiring infrastructure.
With PoE models, up to 30W PoE power delivery is available for Class 4 PoE devices like access points, surveillance cameras and VoIP phones. The 8-port, 24-port and 48-port PoE models come with the power budget of 65W, 195W and 370W respectively to support latest IoT devices.
Using either the Instant On mobile app or the cloud-based web portal, you can quickly set up, monitor and manage the 1830 Switch Series from anywhere at any time.
Highlights:
Smart-managed Layer 2 Ethernet switch series ready to deploy in 8-, 24-, 48-port for non-PoE and Class 4 PoE models
Up to 370W of PoE to power APs, IP Phones, surveillance cameras, door locks and other IoT devices
Two (2) and four (4) dedicated 1G SFP fiber ports on 24- and 48-port models respectively to eliminate traffic bottlenecks across your network
Cost-effective PoE Support: with half of the ports capable of supporting PoE, these switches are ideal for cost-sensitive environments.
8-port non-PoE switch that can be powered by an upstream Power over Ethernet (PoE) switch for environments where no line power is available.
Convenient mobile app and web-based GUI for set up, management and troubleshooting
Compact and fan-less 8-port non-PoE and PoE, and 24-port non-PoE model for acoustically sensitive environments
Aruba Instant On Warranty and Support Services
Aruba Instant On comes with a 2 year* warranty for access points and a limited lifetime warranty for the 1930 switches.
* WARRANTY & SUPPORT: Aruba Instant On 2-year warranty includes 24X7 phone support for the first 90 days and chat support for the entire warranty period. Community support is for as long as you own the products.
More info — Warranty & Support Services Datasheet
Foundation Care Solution Brief
Pricing Notes:
Pricing and product availability subject to change without notice.