Work From Home: Remote Access Points

Work from home or set up a temporary site with a solution that's easy to deploy and manage.

Aruba access points are automatically configured, so employees just plug them into any existing Internet connection and they're ready to go.
---
Work from home during these challenging times.
Supporting the latest Wi-Fi standards, up to 4 wired ports, and multiple WAN uplinks, get blazing fast connectivity and SLA-grade application assurance. Aruba RAPs can connect wired printers or power IP phones – to maintain workforce business continuity.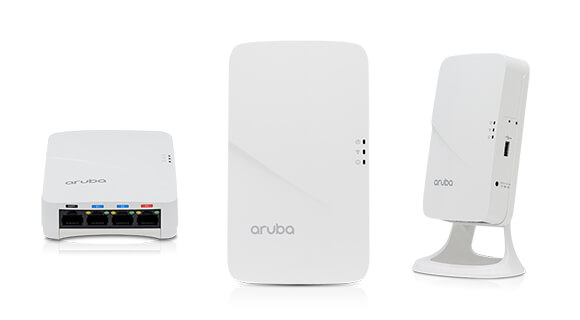 ---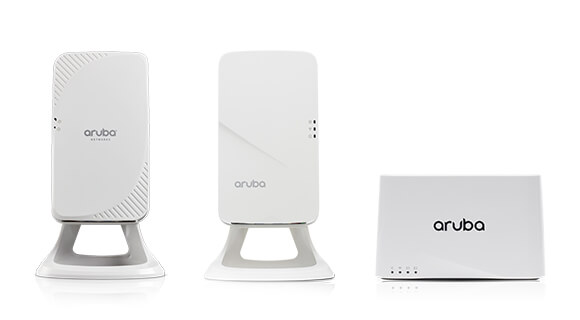 Secure remote networks for compliance and continuity.
Maintaining persistent VPN connectivity with full tunneling capabilities, Aruba RAPs provide secure routing of personal and work traffic to maintain privacy and compliance. Centrally managed by a VPNC ensures needed compliance changes happen instantly.
---
Aruba Central for flexibility and scale.
Easily and safely deliver enterprise services using IAP-VPN and Aruba VIA solutions to remote offices, mobile users, and temporary work and study locations. Cloud-native orchestration means that IT can quickly enable and scale VPN services where they're needed most.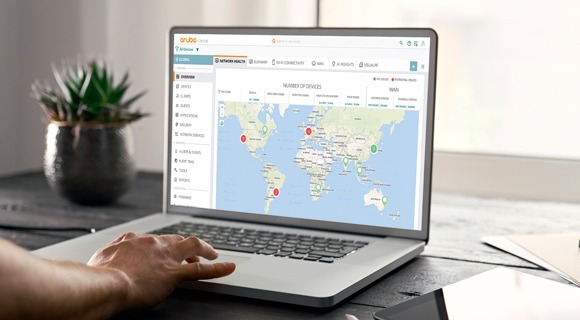 ---
Aruba VIA: VPN services for secure connectivity.
If you don't have a RAP, or you're away from the home office, your employees and students can download the Aruba VIA VPN app for mobile phones, laptops, and desktops.
---
Aruba Instant On AP11D

Wi-Fi designed with small businesses in mind
Small businesses are facing a number of challenges due to new and emerging technology, making it pretty overwhelming to keep up.
Mobile devices and cloud-based applications such as Microsoft Office 365 are changing the way you engage with customers, suppliers and staff. Since it's tough enough to set up a up a new payroll system or choose the most effective point of sale solution – we believe choosing the best Wi-Fi for your business should be simple.
Whether you own a small retail store or a boutique shop, your employees and customers are relying on the network for almost everything they do. And because Wi-Fi plays such a crucial role today, you need a purpose-built solution that keeps your business on the go. Aruba Instant On Access Points (APs) are easy to deploy and manage – with a quality look and feel at an attractive price point.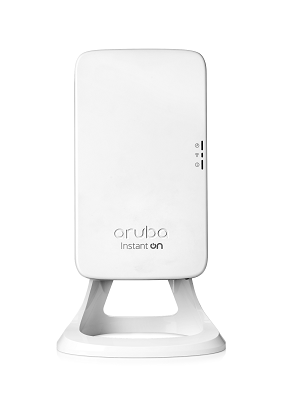 ---
Contact us for more information!