Aruba Instant On Work-from-home Wi-Fi

Work-from-home Wi-Fi without the work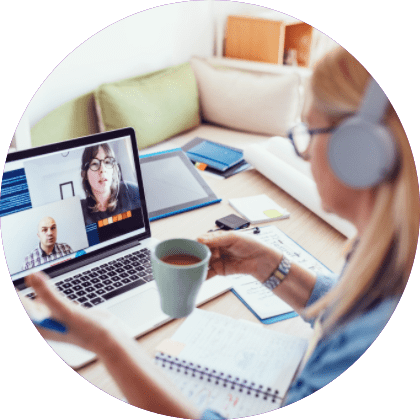 Set up in less time than it takes to make popcorn
Finally, there's no need to compromise between blazing-fast, reliable home Wi-Fi and true ease of use. Enjoy simple set up, management, and smart security that's included, at no extra cost.
---
Fast and smart are just the start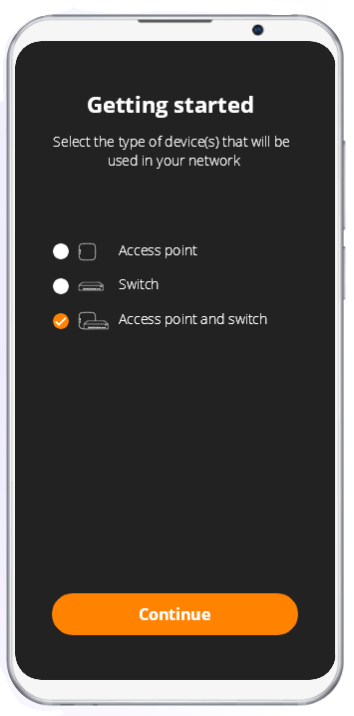 Set up your network in a few clicks and manage it from your phone. When it comes to more technical aspects, "automatic" steps in. The latest software updates keep your network running at top speeds. Automatic routing moves your info along the fastest path. And, there's no need to buy additional equipment, like a router, either.
Say goodbye to dropped calls when you move from room to room and lagging videos if you're outside on the patio. Mesh Wi-Fi uses multiple access points that communicate with one another to blanket your whole home—and yard—with a strong signal. If you want to extend your network coverage or strengthen the signal in an area, just add another access point.
Keeping your family safe online is priority one. That's why we include security at no extra cost. Easily set up home office Wi-Fi separate from home/guest Wi-Fi. Define the times of day or week that kids and/or guests can have access. Do it all knowing your network is automatically protected from external threats like malware attacks or unauthorized users.
How your Wi-Fi network works
Several criteria will dictate the best setup for your home. The great news? To extend coverage or get a stronger signal in an area, add more Wi-Fi access points anytime.
Find the right setup for success
See how various homes use Aruba Instant
Light Use
Send email, browse the internet and share text-based documents and files easily and seamlessly.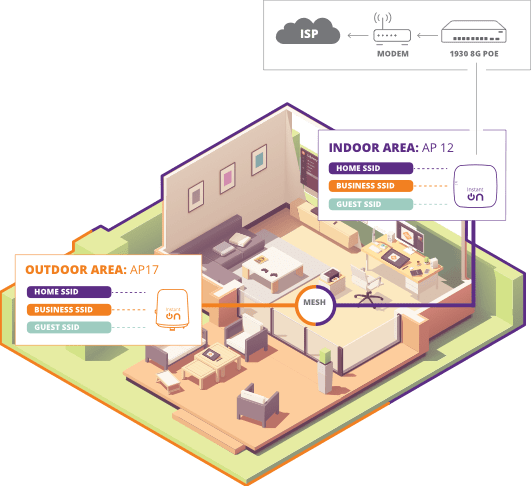 Indoor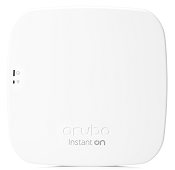 Aruba Instant On AP11
Wi-Fi 5
Supports up to 50 active devices
Mount this access point on a ceiling or wall for a strong, secure signal.
Indoor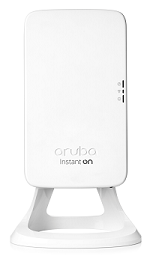 Aruba Instant On AP11D
Supports up to 50 active devices
Want flexibility and portability? This easy-to-reposition access point is built to sit on a desktop or shelf.
Moderate Use
Make voice calls, work in your company's online file-sharing system and cloud-based collaboration apps, and stream music and movies.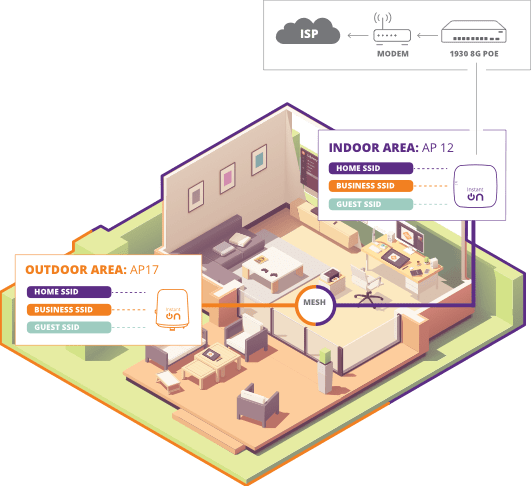 Indoor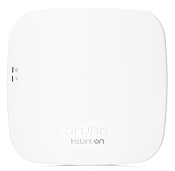 Aruba Instant On AP12
Wi-Fi 5
Supports up to 75 active devices
Send fast, reliable coverage throughout your home with this ceiling- or wall-mounted access point ready for serious traffic.
High Use
Meet via video conference, work in your company's critical productivity and sales apps, create and share multimedia content—all while your kids learn remotely and blow off steam with online games.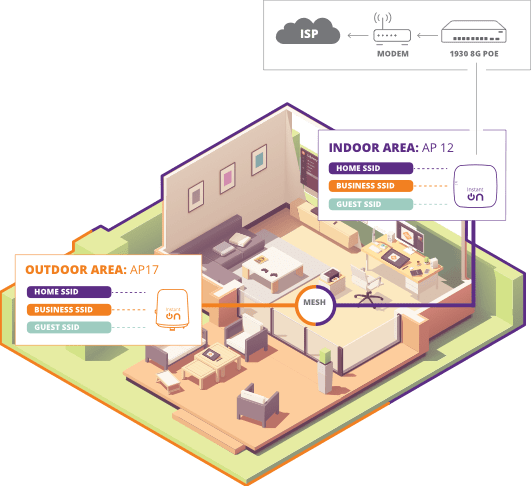 Indoor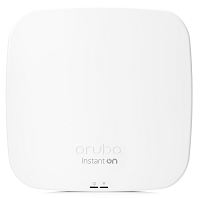 Aruba Instant On AP15
Wi-Fi 5
Supports up to 100 active devices
Don't let your devices slow you down. Set up a network built specifically for many devices competing for bandwidth.
Outdoor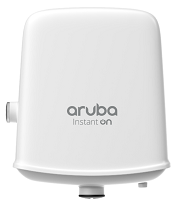 Aruba Instant On AP17
Wi-Fi 5
Supports up to 50 active devices
Take your network outside to your patio and yard with an outdoor access point built for -40° F to +131° (-40° F to +122° F).
Wired Devices

Aruba Instant On 1930 8-port Switch
Layer 2+ non-PoE/PoE+ models
Comes in 8-, 24- and 48-port configurations
Ensure you have plenty of ports to plug in your wired devices like security cameras or printers. Tip: If your network has more than three access points, plugging each into a switch strengthens your signal and enhances your speed.