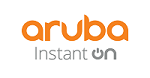 Aruba Instant On Series

The always-on network for the always-on business
Now more than ever, small business networks need to perform. Your network supports many of the same devices and applications that larger, enterprise networks do, but you don't have the IT staf or big budgets to install, confgure, and monitor your network to deliver the performance that employees and customers both rely on and expect. You need a simple networking solution that ofers blazing fast, secure connections at a price that doesn't break the bank.
Blazing-fast performance. Sets up in minutes. Secured for your peace of mind.
Ingredients for success.
Fast 802.11ac Wave 2, secure employee and guest access, easy-to-use web, and mobile app management.
Say yes to secure Wi-Fi access.
Pre-built access control lists (ACLs) and built-in firewall in the access points prevent malicious traffic from entering your network – we call it "hassle-free" security.
Never drop an important call.
With Instant On, voice and video business applications are automatically prioritized, so you stay connected with your peers.
Instant On Indoor Wireless Access Points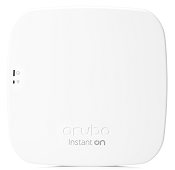 SOHOs, boutiques, retail shops
802.11ac Wave 2 (Wi-Fi 5)
50 max active devices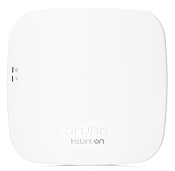 Medical offices, cafés, restaurants or boutique hotels
802.11ac Wave 2 (Wi-Fi 5)
75 max active devices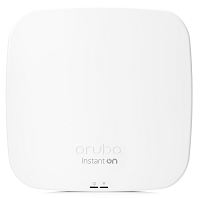 Animation firms, tech start-ups
802.11ac Wave 2 (Wi-Fi 5)
100 max active devices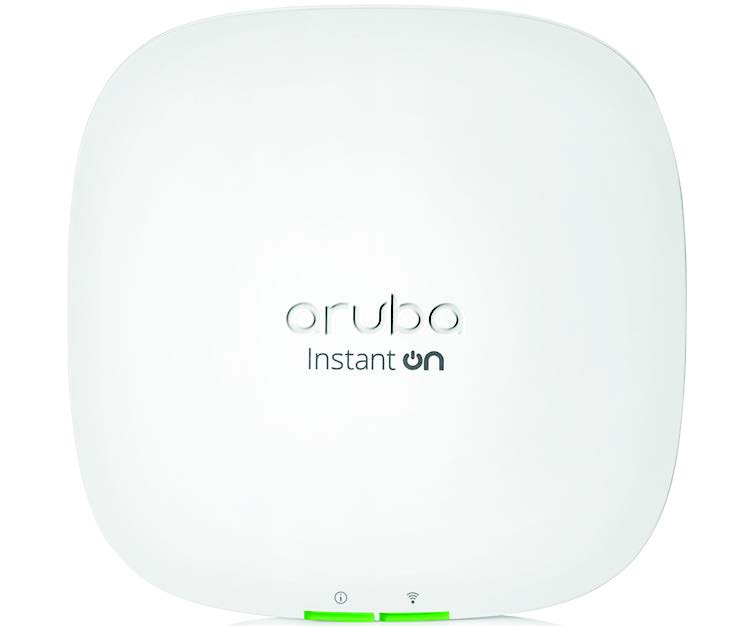 Reimagined offices, schools & retail/hospitality
802.11ax (Wi-Fi 6)
75 max active devices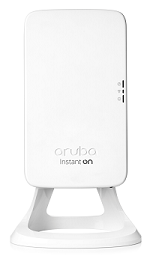 Boutique hotels, SOHO, Medical offices
802.11ac Wave 2 (Wi-Fi 5)
50 max active devices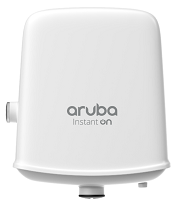 Outdoor cafés, poolside, or open-air restaurants
802.11ac Wave 2 (Wi-Fi 5)
50 max active devices
---
New Aruba Instant On Portfolio - Access Points + Switches
That means not only do you get fast and secure Wi-Fi connectivity for your guests and employees, but also an afordable and reliable switching solution for uninterrupted power to the IoT devices that run your business.
The Aruba Instant On 1930 Switch Series can empower you to do more. Affordable and easy-to-deploy, these smart-managed, fixed- configuration Gigabit switches are designed with the small business in mind.
Whether you own a small retail store or a boutique shop, your employees and customers are relying on the network for almost everything they do. And because Wi-Fi plays such a crucial role today, you need a purpose-built solution that keeps your business on the go. Aruba Instant On Access Points (APs) are easy to deploy and manage – with a quality look and feel at an attractive price point.
Key Features

Super-fast setup
Forget the hard-to-read user manuals.

Easy-to-use
Mobile app and web-based management.

Security you can trust
Industry-leading security and reliability.